Testimonials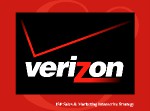 Verizon Director of Marketing Communications
Rolando Rivas, Director Marketing Communications, Verizon/Idearc Media (colleague)"In my time at Verizon there were a handful of people who understood the importance of building a brand, and who took care to make sure we were building one we could be proud of -- Bob was one of those individuals. He has a great mind for design and creative that delivered on the strategic business objectives. He's thoughtful and insightful and would work for solutions to the bigger problem and not just the symptomatic challenges."

Mike Centorani, VP, Matchcraft
Mike Centorani Vice President of Sales Training, Matchcraft (client)"Bob brings a unique balance of creativity and analytical thinking to every project. I worked with Bob for a period of time and every time that I needed help making an idea work, he always seem to come up with a way to bring it together. He became the "Go-To" guy. Any company would benefit tremendously by making Bob part of their team."
Craig Patterson President, JWT Technology
Craig Patterson President, JWT Technology (business partner)"It was a pleasure working with Bob. He always gave excellent direction, was very knowledgeable and well informed concerning the projects he allocated to us. He communicated consistently, honestly and regularly. I wish we had more clients like Bob. I look forward to working with him again."
John Grady, reporter Contributing Writer Portsmouth Press Arts and Entertainment."Bob Saint John is an exceptionally gifted Creative Director whose professional training in Design, Illustration and Fine Art are evident in his work. His award winning illustrative design solutions utilize symbolic concepts focused on several levels of verbal and visual communication devices. His forte' is creating conceptually engaging visual metaphors, with concepts ranging from the abstract to the concrete; in support of advertising, marketing/sales campaigns and branding initiatives for print and the World Wide Web."